BUY and Download iBook for $1.99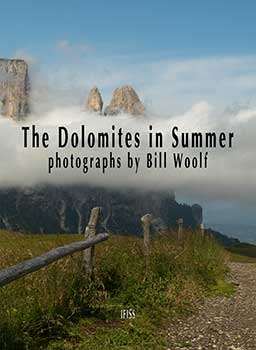 The Dolomites in Summer v3 (iBook) can be bought and downloaded from the iTunes store.
Description
The Dolomite Mountains are called the Pale Mountains, a place so beautiful it is a UNESCO World Heritage Site. This ebook has 48 images and one video. Photographs and the video are by Bill Woolf.
A free PDF sample is available.
To view this book, you must have an iPad with iBooks 2 or later and iOS 5 or later, or an iPhone with iOS 8.4 or later, or a Mac with OS X 10.9 or later.